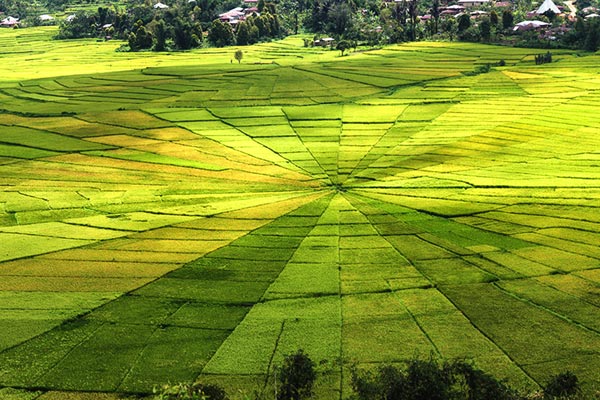 Duration : 8days/7Nights
Price In Usd :
Minimum : 2 person
If you have the time, then experience the most from Komodo and Flores with this discovery trip. It adds extra time to see all of what Komodo and Flores can offer using our standard route from Labuan Bajo to Maumere. Flores is full of surprises for you to experience and not a better way than to slow it down, take time and soak in the truly remarkable Flores. In addition to the Komodo Dragon adventure, you will encounter all the details for Flores including hiking up volcanoes, visiting remote villages and caves and filling your soul with the locals as they warmly greet you in their paradise.
Day 1. Denpasar – Labuan Bajo – Rinca Island.
Arrival at Komodo Airport in Labuan Bajo in west Flores, where you will meet our guide and transfer to the pier at Labuan Bajo for boarding our house boat. Lunch on board as we sail about 2 hours to the islands of Komodo and Rinca. We will conduct treks on Komodo and Rinca Islands starting from the wharf and it takes approx. 2 hours per trek. These treks provide the best opportunity to see the dragons and their prey as we pass along dragon nests and out into the sunshine across an exposed savannah that is studded with Lontar Palms. We will also pass a permanent waterhole in Waewaso and across steep, exposed slopes that offer breathtaking views of the islands. Additional local guides are provided to maximize our chances of meeting the Komodo Dragons and to ensure the safety of all travelers. We will have an excellent local dinner prior to overnight on the boat.
Day 2. Rinca –Komodo island – Labuan Bajo
In the early morning we start sailing from Rinca to Komodo Island while enjoying breakfast on the tranquil sea. Once we arrive in Komodo, we take a medium trek for about 1 1/2 to 2 hours. It passes a waterhole where the Timor deer and wild pigs often come to drink. Sometimes, Komodo Dragons can be found there lying around and waiting. You will climb Sulphurea Hill and Frigate Hill, where a magnificent view across the islands, bays and beaches awaits. Return to the boat and proceed to a pink beach. This peculiar beach gets its color from red coral fragments. It is definitely a great place to spend some time by just laying back or enjoying the underwater world with your snorkeling equipment. Lunch on board and then set sail for a wonderful, relaxing trip back to Labuan Bajo in the afternoon. Overnight at Puri Sari Hotel.
Day 3. Labuanbajo – Ruteng
After we enjoy our morning breakfast at your hotel, we travel by AC coach drive to Ruteng, a beautiful, peaceful town in the western mountains of Flores. On the way we will visit Mirror Stone Cave (stalactites and stalagmites) and experience the many vistas and sights along the way, such as a visit to Golo Cara to see the spectacular, unique circular rice fields arranged like a spider web. (Lingko/ Lodok). Also, we will stop by a Bena traditional megalithic village in Ngada, Flores before heading to your stay in the charming town of Ruteng. Once in Ruteng, we can relax and tour around this delightful area. Dinner and overnight at the MBC Susteran in Ruteng.
Day 4. Ruteng – Bajawa
After breakfast departure from your Ruteng hotel we will visit Golo Curu with its stunning scenery and the mountains of Mandosawu. Along the north side of the city is eye-catching panorama of more spider rice fields strung along the base of the mountains. We return shortly back to Ruteng and visit the traditional village of Ruteng Puu before you leave for Bajawa. On the way, we will stop at a variety of places in the mountains and along the southern coast of Flores, including Rana Mese Lake and Aimere, where it famous for its "sopi/ moke" distillation and fresh palm juice tapping. Prior to arriving at our hotel in the afternoon, we will take a soothing bath at Soa Hotsprings and experience some of the local life in this area such as at the ancient village of Ngada. Dinner and overnight at Villa Sylverin or Happy Happy Hotel.
Day 5. Bajawa – Riung Marine Garden
We arise early in the morning for a departure to Riung. We first stop by at Soa hot spring for refreshing swim and then on to breakfast. We continue the trip to Riung and check in at hotel for the night. We will then immediately transfer to the pier at Riung to take a nice short boat trip to visit the Riung marine park. Our first stop is to Ontoloe Island to experience the amazing flying foxes followed by a trip to Rutong Beach Island. Once there, we can relax and enjoy the Riung Marine Park by snorkeling, swimming and just be lazy. After lunch on the island, we head on back to Riung in the afternoon. The rest of the day is for relaxing as you wish. Dinner and overnight at Pondok SVD or Bintang Wisata Hotel Riung.
Day 6. Riung – Aegele – Ende – Moni
After breakfast, we continue by driving through the north coastlines of Flores to Mbay and up to Aegela where we view magnificent scenery of mountains and rice fields still as they have been for many years. We will stop in Nanga Penda beach to see the blue stones and continue the drive to Ende where you visit a local market and have lunch. After lunch we drive on to Moni, where we can do some easy, soft trekking in Detusoko. Dinner and overnight at Kelimutu Moni Eco Lodge.
Day 7. Moni Kelimutu – Maumere
We arise early in the morning at 4.30 to drive/hike up and experience sunrise at the top of Mt. Kelimutu where exists three exquisitely colored lakes that consistently change color over time. This is truly one of the most spectacular and mysterious sights in Indonesia. We return through winding roads along the mountain side to your hotel for breakfast. We continue on with a visit to a Wolowaru traditional village and proceed to Paga Beach and the town of Maumere. Dinner and overnight at Sea World Club in Maumere.
Day 8. Maumere – Denpasar
Morning free program before transfer to Frans Seda airport for the flight back to Denpasar. The Sea World Club sits on a lovely beach that allows for a nice morning walk ahead of time to soak the trip in!
Price Include:
Accommodation
Meals during the trip.
English/German speaking guide
Boat as per itinerary
AC coach Transfers
Soft drinks
Price does not include:
Flight from/to Denpasar by Garuda Indonesia, Wings or Lion Air and Nam Air.
Approx. roundtrip ticket price: USD 240
Airport tax Denpasar IDR 40.000 Labuanbajo IDR 11.000
Camera charge at Komodo Park: IDR 50.000
Masker and fins rental for snorkeling
Porter fee, personal expenses and Tipping
What to bring:
Dress is casual. Clothing should be light, preferably cotton with at least one long sleeved shirt and pants.
Bathing suit, thongs or sandals and sneakers or walking boots, lots of film, camera, replacement batteries, and spares. Bring one light sweater or jacket as it can get cool in the highlands.
Also bring sun-screen, insect repellent, sunglasses, sunhat and swimwear.
Tour Program: Komodo Flores Discovery 8D/7N