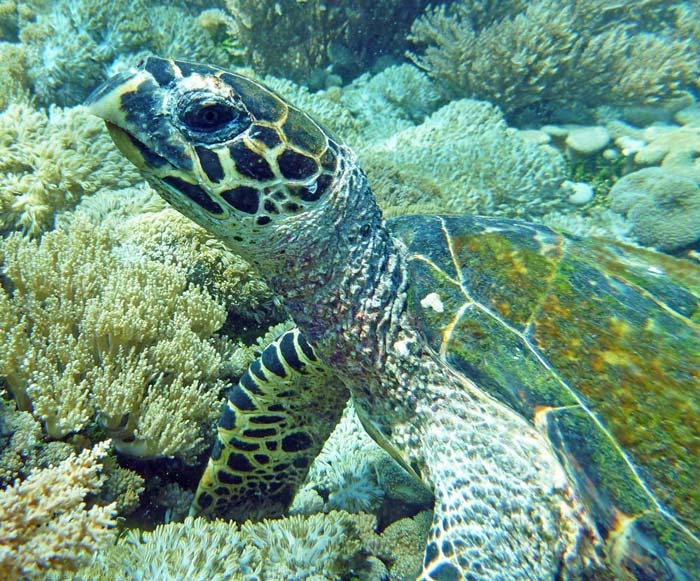 ---
Komodo Island is a great vacation spot in Indonesia. Many foreigners often come here. Why is that? The island is famous for its Komodo dragons. Also, it has many beautiful landmarks. For example, there is Pink Beach. As the name suggests, the beach features pink sand. It is quite mesmerizing. Actually, there are about 7 pink beaches on this planet. Komodo Island has one of them. Due to its beauty and uniqueness, many tourists choose it as one of the best places to visit in Nusa Tenggara
ITINERAY
After boarding the tender, you'll cruise across the turquoise waters of the Indian Ocean to Komodo Island. Once you step off at the park's entrance, you'll be met by a friendly English-speaking guide starting point at Loh Liang jetty for the transfer by boat to Pink Beach where you can swim and snorkel in the inviting waters (snorkeling gear will be provided). Just like its name suggests, the beach is a beautiful shade of pink, a result of pulverized red corals.
About Pink Beach
The main lure is its pink sand. The beach has several visitors every day. That means it is quite popular among tourists. The water is clear and shallow. It is calming! There are also some hills nearby. The perfect time to visit Pink Beach is during summer. It features perfect weather and clear sky. You can even see some unique clouds above. On the hills, there are only some trees. Usually, tourists may walk on the shorelines and enjoy the breeze of the wind. It is a relaxing experience so you must visit this beach someday.
Pink Beach is an additional charm. The main attraction in Komodo Island is definitely the giant lizards. They are the rarest lizard, after all. Their saliva contains deadly bacteria. They use their bite for hunting. The island also becomes the home of Komodo National Park. It is a famous conservation. In fact, the world has acknowledged it as one of the world's heritages. It is a great opportunity to see those exotic animals directly. Though, you must not get too close to them. They are dangerous animals.
Pink Beach becomes a nice place to relax. It offers an astonishing view. The pink color comes from dead red corals. These fragments go to the shorelines and mix with the sand. Thus, it creates pink colored sand. However, some people have a different theory. They believe the color comes from microscopic animals called foraminifera. Another famous thing to do is diving. With proper diving equipment, you are able to explore numerous fishes and corals. Both snorkeling and diving are quite popular activities here.
The beach is uninhabited. That means you won't meet local people here. Due to this reason, you may obtain a peaceful ambiance. The beauty of the beach is unspoiled. It is a wonderful place for relaxing indeed. Apart from diving, you can simply lie down on the beach. It is a good spot for sunbathing. There is a problem, though..
Highlights
Discover pink beach, one of the most celebrate destination in Komodo national park
Snorkel in the teeming marine life,or unwind,bask and relas on a pink sand beach
What to bring
Camera
sun protection
Cash
Towel
What to wear
Hat and sunglasses
Swimsuit under cover - up or light clothing.
Tour Program: A Famous Beach in Komodo Island