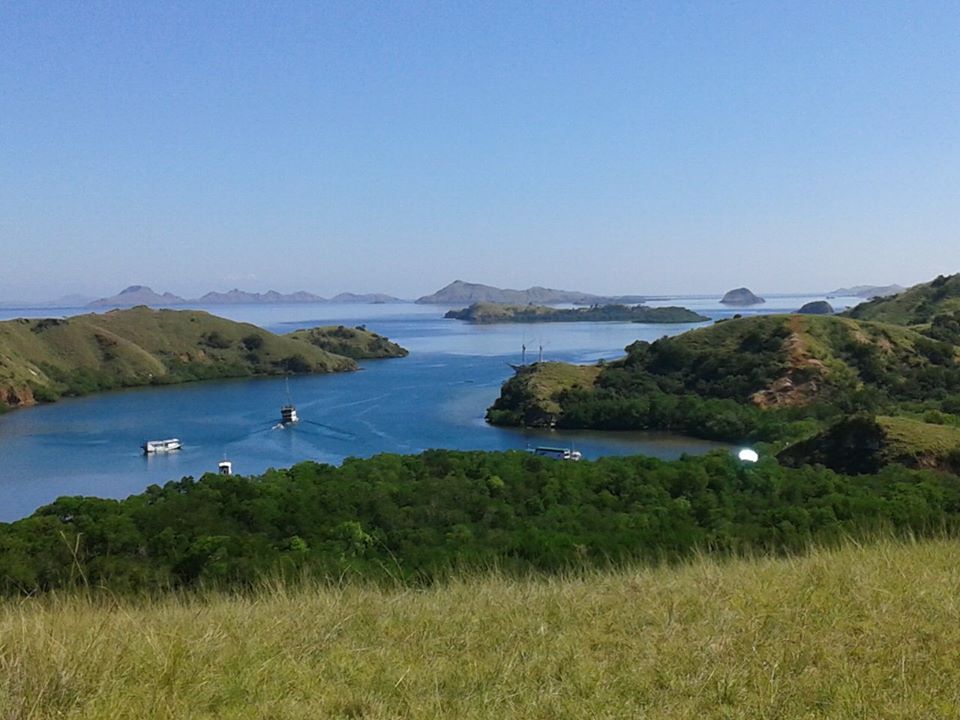 Location :
Komodo National Park lies in the Wallacea Region of Indonesia, identified by WWF and Conservation Pink Beach – Komodo National park International as a global conservation priority area. The Park is located between the islands of Sumbawa and Flores at the border of the Nusa Tenggara Timur (NTT) and Nusa Tenggara Barat (NTP) provinces. It includes three major islands, Komodo, Rinca and Padar, and numerous smaller islands together totaling 603 km2 of land. The total size of Komodo National Park is presently 1,817 km2. Proposed extensions of 25 km2 of land (Banta Island) and 479 km2 of marine waters would bring the total surface area up to 2,321 km2
History :
Komodo National Park was established in 1980 and was declared a World Heritage Site and a Man and Biosphere Reserve by UNESCO in 1986. The park was initially established to conserve the unique Komodo dragon (Varanus komodoensis), first discovered by the scientific world in 1911 by J.K.H. Vansunset at Komodo National Park Steyn. Since then conservation goals have expanded to protecting its entire biodiversity, both marine and terrestrial.
The majority of the people in and around the Park are fishermen originally from Bima (Sumbawa), Manggarai, South Flores, and South Sulawesi. Those from South Sulawesi are from the Suku Bajau or Bugis ethnic groups. The Suku Bajau were originally nomadic and moved from location to location in the region of Sulawesi, Nusa Tenggara and Maluku, to make their livelihoods. Descendents of the original people of Komodo, the Ata Modo, still live in Komodo, but there are no pure blood people left and their culture and language is slowly being integrated with the recent migrants.
Little is known of the early history of the Komodo islanders. They were subjects of the Sultanate of Bima, although the island's remoteness from Bima meant its affairs were probably little troubled by the Sultanate other than by occasional demand for tribute.
More info, visit below site:
• Komodo National Park : www.komodonationalpark.org
• Komodo foundation : www.komodofoundation.org
• Sandiegozoo : www.sandiegozoo.org
• Wikipedia : www.wikipedia.org
• Wildlife organisation : www.amnh.org
• Website bersama : www.floreskomodo.com
• Komodo island : www.komodoisland-tours.com